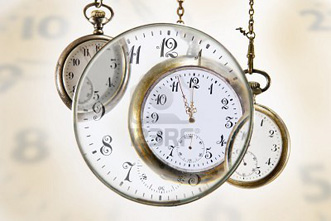 Daylight Saving Time begins in the United States at 2:00 am on Sunday, Nov. 6. That means setting clocks and watches back one hour. Do this before you go to bed tonight – otherwise you will miss that extra hour of sleep in the morning. Here are a few intersting facts about Daylight Saving Time (NOT Times.
The US territories (US Virgin Islands, Puerto Rico), Hawaii, and most of Arizona don't participate in DST.
Some say Daylight Saving Time is practiced in an effort to save energy, but that argument has been called into question.
The original concept for Daylight Saving Time was developed in 1895, by a New Zealand entomologist (studier of bugs) who spent his extra time after work collecting insects. He wanted more daylight time for his studies, so he presented a report proposing a two hour daylight saving time program (George Vernon Hudson and the Wellington Philosophical Society). The concept laid the groundwork for Germany and its allies to adopt the idea during the world wars in an effort to conserve coal. Thereafter, many countries, including America, followed suit.
For more information on time in your zone or around the world, visit www.worldtimezone.com/daylight.html