By Samantha Walsh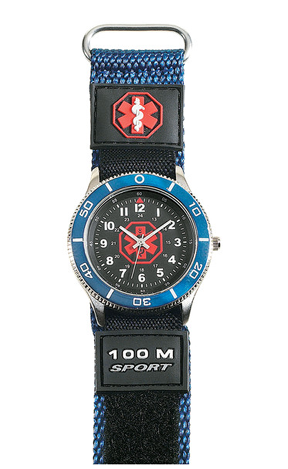 A necessity to many in the world but used by few: a medical id. Whether it be for heart conditions, diabetes, or any number of other health issues that require one to wear them, medical identification jewelry is generally unattractive or inconvenient—causing many people to go without.
Now, Medical ID Marketplace makes wearing id simple and even trendy, releasing a new watch line that acts as medical id tags! The faces of these watches all portray the red insignia – the universal symbol to EMTs that saves lives — while at the same time they incorporate stylish bands to blend with everyday wear. Each accessory at Medical ID Marketplace offers complimentary engraving to alert EMTs of a medical condition.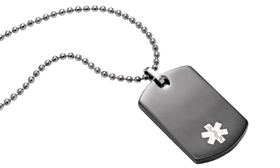 This new collection hopefully will increase wearability among those with special conditions and thereby increase the number of lives saved each day. In addition to these watches, Medical ID Marketplace, and many other medical id manufacturers, offers other trendy options such as leather, rubber and metal bracelets and really great steel, titanium and black PVD dog tags.
 Medical ID is even more important in summer, where active lives can cause loss of id, so having different forms of back up is important. If you, or someone you know is looking for a more trendy option to serve as a medical id, visit www.hopepaige.com for more information.