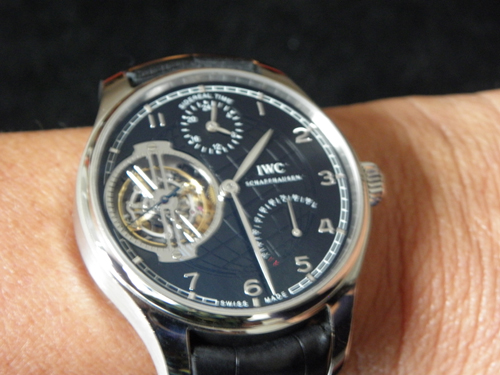 Granted, the name is a mouthful, but the IWC Portuguese Siderale Scafusia deserves a mouthful. It was 10 years in the research and development stages and is a masterpiece of haute horlogerie. The watch offers sidereal time, solar time and astronomical displays, among other functions, and is the most complex watch ever created by IWC.
Solar time is based on an average solar day (24 hours); sidereal (real) time is four minutes shorter than an average solar day because it measures the time taken for the earth to complete a rotation around its own axis. This watch displays the difference between solar and sidereal time on its reverse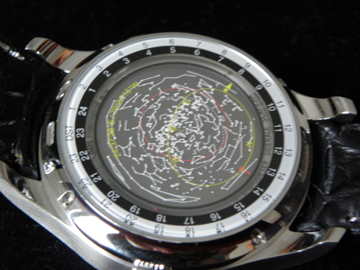 side. Also on the reverse side are a celestial chart, geographic coordinates, and sunrise and sunset times custom-made for the buyer for the location of his choice.
The front of the watch offers a view of the constant-force tourbillon — an escapement that compensates for errors in timekeeping due to the effects of gravity. The watch is offered in either a platinum or rose gold case or costs about the price of a waterfront beach house — $750,000. Each watch must be special-ordered and takes about one year to build, but is well worth the wait.