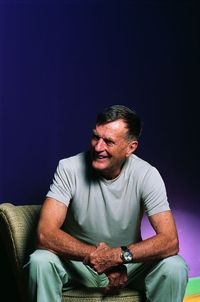 Owner and CEO of Swiss watch firm Ulysse Nardin, Rolf Schynder died unexpectedly on April 14 after a short illness. He had acquired the once-flailing company in 1983, and led it not only back to its former greatness with his innovative spirit and determination, but also to soaring new heights. Schnyder was a visionary – a man who saw things in a different light, from a different perspective and pursued the illusive star – making it attainable. I started in the watch industry just a couple of years after Rolf bought Ulysse Nardin, and I have known him this past quarter of a century in a wonderfully professional capacity. I am happy for every time I have had the pleasure of his company. His conversations were always lively, invigorating and challenging. Rolf was easily one of the most genuine, giving people in this industry.
Without his concepts and ideas, we would not have so many special watches and watch inventions of today. Schnyder was not afraid to seek out the help of others to execute his concepts or to help bring them to reality.  He turned to Dr. Ludwig Oechslin, also a pioneer, to help develop many cutting-edge technologically advanced watches that put the Brand on the global map again – the Astrolabium Galileo Galilei, Planetarium Copernicus, the Freak and Moonstruck. Schnyder was the first to power forward with high-tech materials for the brand – including silicium.
Recently Rolf celebrated his 75th birthday – donating and asking others to donate to charities for children instead of giving him gifts. Always the adventurer, to celebrate, he went skydiving with his teenage children. I am certain that if Rolf were still alive, this Christmas I would be receiving a holiday card from him with his family and him skydiving (because I always receive a wonderful holiday card from Rolf with pictures of himself, his wife and three children on them off on some adventure).  I always looked forward to those personal cards from Rolf – they were snapshots of a special adventure he had been on that year – reminding me to live life to the fullest.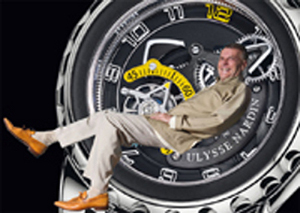 Rolf Schnyder was a gentleman, a brilliant mind, a warm and wonderful person who lived with a passion for family, life and the Ulysse Nardin brand. I know the watch industry has lost a great leader, teacher and ambassador. I have lost a man I admired like few others, and I shall miss him.