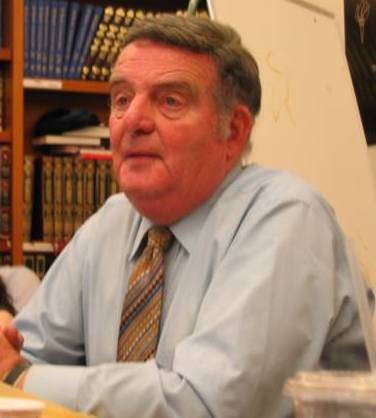 It was a long time ago – 28 years to be exact – and I was 26 years old. I had a Master's Degree in journalism from Syracuse University's Newhouse School. I had already had two short jobs in the world of journalism and writing that hadn't thrilled me. Then, a warm-hearted, strong woman by the name of Marilyn Klinghoffer hired me (my second job offer from this company; I had turned down the first) as an associate editor at National Jeweler Magazine – one of many business-to-business magazines under the Gralla Publications umbrella.
I thought I knew it all; thought I knew how to be the best journalist. Then I met Milton Gralla – owner and co-founder (with his brother Larry) of Gralla Publications. I learned the lion's share of how to be among the "best" from Milt Gralla. He taught me tenacity, ethics and integrity above and beyond what was already instilled in me. He taught me that going to industry events wasn't about talking to colleagues (he would be mad at me today for doing this), but rather about seeking out the brand executives, talking to them and getting them to remember that I – and ultimately Gralla – was there. He taught me to never leave home without business cards, they were more important than having money with you or note books. He told me to walk not quietly but intelligently, and carry not a big stick but lots of magazines to show what we had done in the industry. He taught me to be a leader and also to be a team player. Three decades ago, Milt Gralla entrusted the very young and still inexperienced me with the "roasting" of then-Seiko-great, Bob Pliskin – encouraging me to be funny and creative. He instilled in me confidence and the belief that yes – you can do it — and I watched my "timepiece journalist" personality begin to take shape.
I didn't learn any of the essential journalism lessons in school – I learned them in real life from Milt Gralla. I am not the only one he nurtured and taught – there were many others. He was instrumental in propelling the watch and jewelry industry to new heights and he was a giver – believing in bringing the best back to the community. Thank you, Milt. Sometimes words cannot say enough.