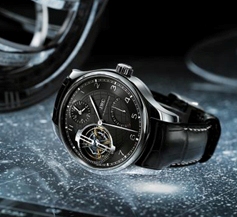 It's hard to believe that IWC Schaffhausen could top its already incredible Swiss Luxury Watch –the Il Destriero Scafusia – one of the most complicated watches in the world – but as of this weekend – it has come close to doing so – and in true IWC style! For those who really know and love IWC the way I do, you will absolutely fall in love with the technology and individuality of the Portuguese Siderale Scafusia watch. While not as complex in certain ways as the Il Destriero Scafusia, this astronomical wonder offers a host of unusual feats.
Built in limited numbers and with each custom made in either 18-karat rose gold or platinum, the watch – which was unveiled to journalists in the middle of the Chilean desert – brings together astronomical displays and offers real and average solar time, along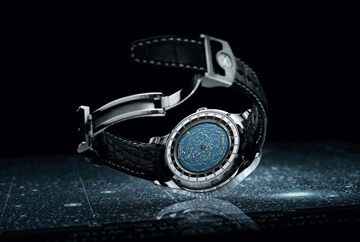 with a host of other functions. It was nearly 10 years in the making. The most immediately alluring feature of the highly complex watch on first look is the constant-force tourbillon, which, with second hand attached to it, occupies a grand part of the dial. However, the reverse side of the watch holds much of the astronomical and perpetual calendar magic. Herein are a celestial chart, horizon, geographic coordinates, solar time, sidereal time, sunrise and sunset display, day, night and twilight indications, and a perpetual calendar. WHEW!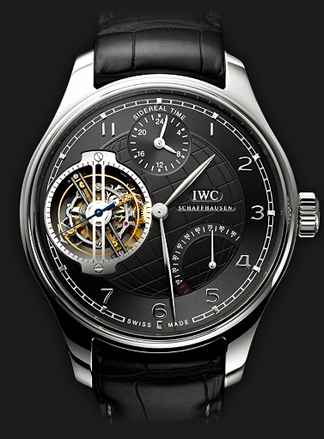 The sidereal time is an extremely complex feature to build into a watch, and hence just a handful of brands tackle this feat. Our time is based on the length of the average solar day and is broken down for ease of measurement into 24-hour s. However, the true time it takes for the earth to make incomplete rotation around its own axis – is a few minutes shorter than the average solar day, and is called a sidereal day. The 24-hour display located at the 12:00 position on the watch dial has hours and minute hands that show sidereal time via a train that is so precise it deviates by just 11.5 second in an entire year.
There is so much packed into the Portuguese Siderale Watch, with its newly designed hand-wound 94900 caliber, that I will need more than just today to share the details. But a few quick cool facts:
Every watch is unique in that, in addition from the personal celestial chart being customized for the owner's hemisphere, case materials and dial designs can be selected.
·The 56 jewel hand-wound movement is shock resistant and the entire 46mm watch is water resistant to 3 bar – strong enough to be worn regularly.
This watch will take about a year to receive, once ordered – -but is well worth the wait. Price will be forthcoming.