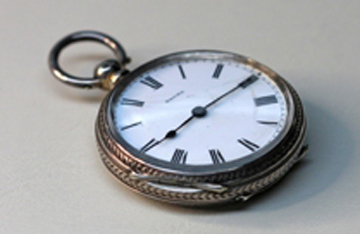 Baume & Mercier has been firmly entrenched in the world of watches since 1830. Now, as it brings its newest timepieces to the TimeCrafters Exhibition in New York in September, it also showcases superb historical Museum pieces –dating back to 1915, to profile its rich history and timelessly superb craftsmanship. Among the pieces making their debut on U.S. soil for the first time ever are a stunning silver pocket watch with Key-wound mechanical movement from 1915; a stunning and creative art nouveau style women's platinum watch set with diamonds, circa 1925. This lovely watch houses a hand-wound mechanical movement.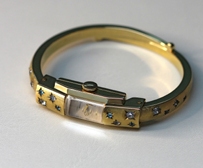 Moving forward a couple of decades, Baume & Mercier displays a 1940 Square watch crafted in 18-karat yellow gold with a leather strap and housing a hand-wound mechanical movement. This watch served as the inspiration piece for the now iconic Hampton Collection.
Further demonstrating its on-going attention to the female sect, the brand is displaying two stunning women's watches from 1950: A cylindrically shaped Marquise watch with hand-wound mechanical movement crafted in 18-karat yellow gold and set with diamonds in star shaped settings on the case and bracelet. Also dating to 1950 is a men's steel watch with leather strap that houses a hand-wound chronograph mechanical movement, complete with calendar, moonphase, central hand and date, day and month indications.
Examples of fine watchmaking from the 1960's include a gold plated watch with hand-wound chronograph mechanical movement that offers harmony and balance in the dial indications. This 1960 timelessly elegant watch was the inspiration piece for the brand's highly regarded Capeland Collection. A host of other significant pieces, ranging up to 1998 will be displayed in an historical museum-like wall nearby the brand's current timepieces.
If you register now on line here, it is free. If you wait till the day, it's pay at the door ($20). Now that it's closer, we will bring you more information regularly about a few of the watches to be seen there, and the watchmakers to be heard. Stay tuned.