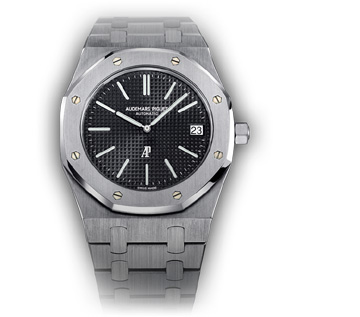 Make time to visit Gotham City this week and you won't be disappointed. At the Park Avenue Armory in New York, Audemars Piguet has assembled one of the most entrancing displays of timekeeping legend – open to the public for free beginning March 21 and running through March 24th. We first brought you a sneak peek about the exhibition here, and we will be attending the exhibition on its opening day, March 21, and will bring you exciting coverage.
Meanwhile, Jasmine Audemars, Chairwoman of the Board of Directors for Audemars Piguet, reminds us that the Royal Oak watch, designed originally in 1972 by the brilliant watchmaker, Gerald Genta, was created as the brand responded to customer request for a boldly unprecedented steel luxury chic sport watch. The Royal Oak made unprecedented waves in the industry and fast became an icon. The rest is history.
Says Jasmine Audemars, "Honoring secular traditions while blasting conventions, the Royal Oak has been progressively and definitively adopted by collectors, connoisseurs and the public at large. In it, they recognize a radical act and an authentic work of art. A living legend that has been perpetually reinvented over the past four decades but yet has always remained true to its makers' original idea."
Come see that living legend from 10-4 on March 21, 22, and 23 or from 10-10 on March 24th. From New York City, the exhibit begins a world tour.